UNIQUE ITEMS & SERVICES
DISCOUNTED & DELIVERED BY
THE TALENTED INDIVIDUALS
WHO CREATED THEM!
It's like having a discount craft fair and talent show in your own home!
GroupSkoop is the first community driven marketplace that offers consumers group discounts on unique or handmade products and specialty services created and provided by local independent designers, artists, artisans, inventors, musicians, entertainers, DIYers, and much much more.
Our goal is to help consumers quickly and easily find these unique sellers to help them grow and become sustainable while supporting the local economy.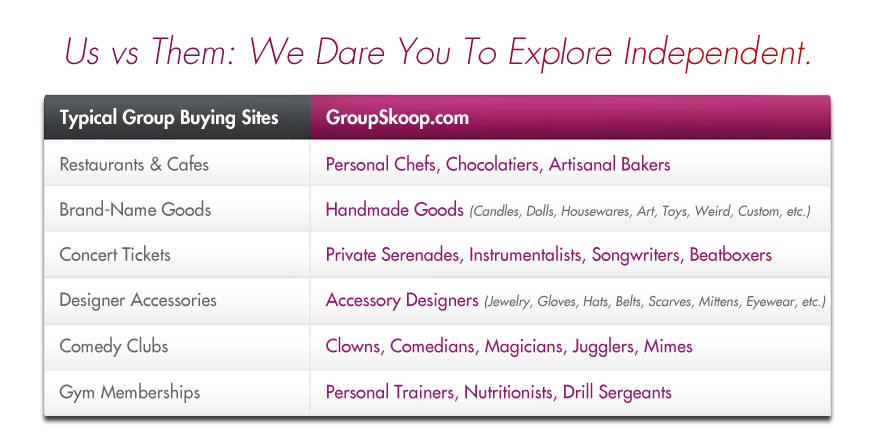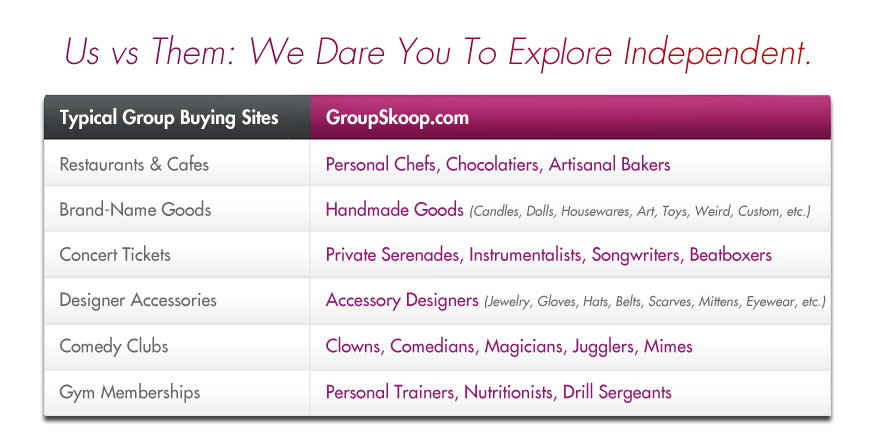 Joining GroupSkoop Is FREE!
---
Just sign up here and discover discounts on unique products and services you can't find anywhere else. Oh and since Skoops work on the power of numbers, we can only provide you these unique deals if enough people join us . . . so support our independant designers, artists, artisans, service providers, and the local economy by inviting your friends to join!
GroupSkoop, unique finds by creative minds.